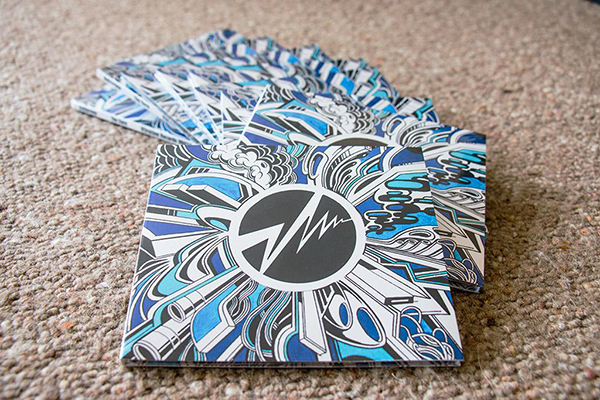 We have reached midsummer here in the UK, and with those longer summer days comes sun, sex and some damned good parties! And what does every good party need? You guessed it, wicked beats and high quality class A's, ahem,,, well, we cant help you with the latter, but oh my can we help you with the wicked beats.
After many years in the studio under many guises, AshJerona has decided to unleash the beast, by saying the beast I mean his debut album "The Core" depending on how well you know AshJerona and our label history, this release might just come as a shock to you, AshJerona until recently has been known for his drum and bass music, he's part run Jerona Fruits the DnB record label for many years, and has quite a reputation for the deeper side of liquid drum and bass.
Put that image aside for now, it will do you no good, as today we present to you AshJerona, part breaks, part house, part techno, part DnB and throw in some eclectic studio wizardry and you will end up with "The Core" an experimental mash up of atmospheric pressure waves that will move your body without consent as if you were in the centre of a 6.8 Richter scale earthquake.
The Core is influenced by the 90's hip-hop/electronica sound and includes live drumming and vocals by AshJerona himself, If we were to be so rude and compare his sound to anything we have heard before, you've guessed it, we're rude! We would say it's a blend of Fatboy Slim, Aphex Twin, Chemical Brothers and Basement Jaxx all rolled into one, we hope that's a fair representation, well,, you'll have to listen and judge for yourself, we can confidently say it's like nothing we have released before, nevertheless it is 100% superior beatalicious party music, what more do we have to say to convince you its going to be the 2014 summertime album of the year? Now please, go get listening, dj'ing, rapping and writing about it will you, we and everyone else around the world would really appreciate your help spreading the sounds of this wicked party album.
And just before I sign off, here's a note from the main man AshJerona:
'Here lies a bunch of beats compiled with cosmic space sauce, with an array of styles to float your flute, I hope it's worth your ear course! From Drum & Hop to House & Slop I hope you find your winner, so sit back, relax and enjoy the ride, over a terrific fish gut dinner.' This album is dedicated to the almighty AAS!
Mastering by Dave deadly at 360 Mastering
Artwork by Liam Hennessy ©