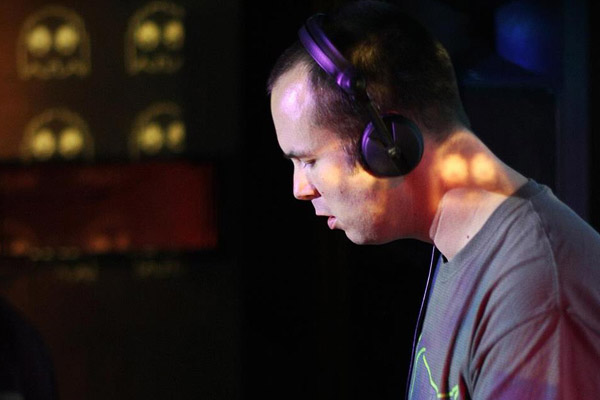 ATP (Dave Shearer) has helped make Vibration what it is today, since the early days of the label he has been a pivotal part of Vibration, Dave not only released some of the most popular tracks on the label, he has also helped run the label for many years and has encouraged some amazing artist's to release their music with us and join the vibration family.
A self confessed science nerd, ATP takes his name from a molecule found in the human body called Adenosine Tri-Phosphate. However, it's the science of music that he would have you remember him for, especially his own brand of deeper jazz influenced drum'n'bass. LTJ Bukem was the first drum'n'bass he heard and the legendary figure continues to be an important figure.
Becoming hooked after borrowing a Bukem CD, ATP's interest in drum'n'bass started in 97-98. After easing up on the sax, ATP sought to make more of his experience with drum'n'bass through DJing and eventually production. He learnt basic production from his cousin and continues to hone these skills. Before starting to play gigs around Melbourne, he started a radio show "Nu Soul" on bassdrive.com. ATP now has supported many international artists including Greg Packer and The Brookes Brothers.
Already ATP's smooth musical stylings have been snapped up with tunes on Liquid Brilliants and further releases on Influenza Media, BIOS, Fokuz, Urban Chemistry, Point 9 Audio and Golden Orb. With support from the likes of LTJ Bukem, Makoto, Greenfly, Vice Versa, Crissy Cris, Stunna, Amaning, Physics, Flirt with Dirt, Qumulus, DJ Clart, Lenzman, Overfiend, Jay Rome, Youthman and Radiata, ATP is one to keep an eye on.