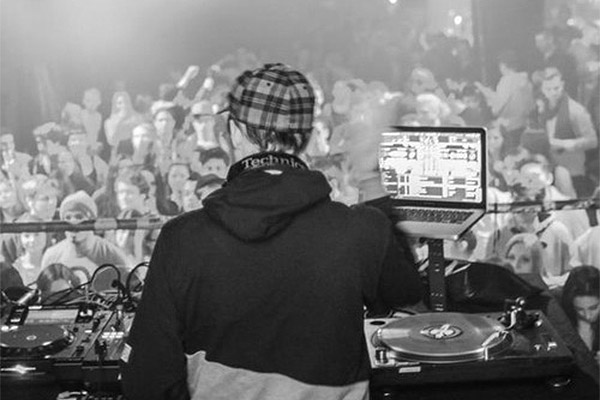 Not only has Audio device released one of the best selling tracks "Make My Day" on Vibration, he is an awesome drummer and DJ, he has been representing the sounds of Austria's Drum&Bass scene for many yeara and he is one of the hosts on our weekly Vibration Sessions radio show broadcast on the one and only bassdrive.com every Friday 4-5pm GMT. You can find a few of his shows if you look in our forum here...
Audio Device is best known in Vienna for Synergetic a club promotion company founded by Audio Device, Fandango, J.J and LuNa in 1998. Together they launched Jungle Fever at the "Kunstwerk", one of Vienna's first clubnights dedicated to Drum&Bass. The party boomed, and soon Jungle Fever became Vienna's most influential party of the time.
The "Kunstwerk" closed down in 2001, and Synergetic started organising parties at the Arena. With a new concept - 3 different music styles on 3 floors. Soon after they stunned the scene. With Vienna's first Drum&Bass festival, which was Austria's biggest D&B event ever to this date, theyhelped guide Austrian Drum&Bass to the next level.