Low5 joins Vibration Sessions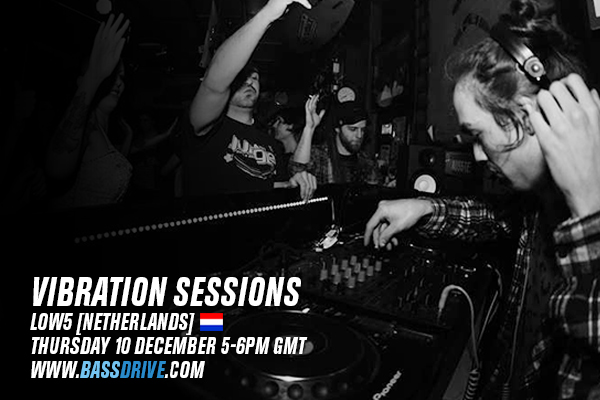 While Im talking about our wonderful new radio slot on bassdrive radio, I should also introduce another amazing producer who will be broadcasting once a month with us, his show starts Thursday December the 10th, and that just happens to coincide with an amazing release we will be releasing from Low5 on December the 14th, more info to be posted soon about that, just make sure your prepared for some amazing shows from Low5, he has been building quite a reputation for him self in his home land "Netherlands", and now it seems he is moving over to break into the rest of Europe and beyond, he's released some amazing music, on some of our favourite liquid labels, he has a unique deep soulful sound, do not miss these shows!
Once again we're honoured to be working with such talented artist's. Thanks goes out to Low5. To find out which show is on when, keep your eye on our radio calendar page.