Rowpieces - Life Is Not A Game - Out Now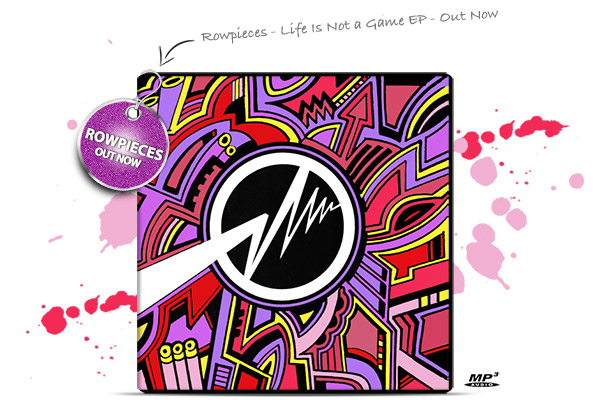 It is with great pleasure that we announce our latest release "Life Is Not A Game" from none other than Rowpieces, the Munich based mastermind who is the genius behind a long list of amazing releases that have been connecting with DnB souls worldwide.
Today we drop a selection of soulful DnB that has deep vibes ready to rock your mind, your body and of course any party dance floor that you wish to unleash these vibrations upon, this EP is packed with 4 tracks each embalmed with its own unique flavour, yet each one containing the deep soul Rowpieces has become well known for.
Surely Rowpieces needs no introduction, with releases on labels such as V Recordings, Fokuz, Celcius, Good Looking Records and many more, and also label boss of Soul Bros Recordings, it is with great pleasure and honour that we announce this release today. It really is a HUGE release for our label and we want to sent out much love and gratitude to our brother Rowpieces for blessing us with this wicked release.
Available now from the Vibration Records website and all other download stores.
Purchase now from Vibration Store <-
Purchase now from Juno <-
Purchase today from Beatport <-

Here's some video we shot of Rowpieces whilst we visited him recently in Munich, Germany, its a promo video Row put together using the footage we took at the Deep Contact gig Feb 28th 2015.
Rowpieces - Life Is Not A Game - VR037 - Released April 06th 2015
Mastered by Dave Deadly at 360 Mastering.
Artwork by Liam Hennessy.
Here's some short clips from the EP, click the orange play butting below on the soundcloud.com player.