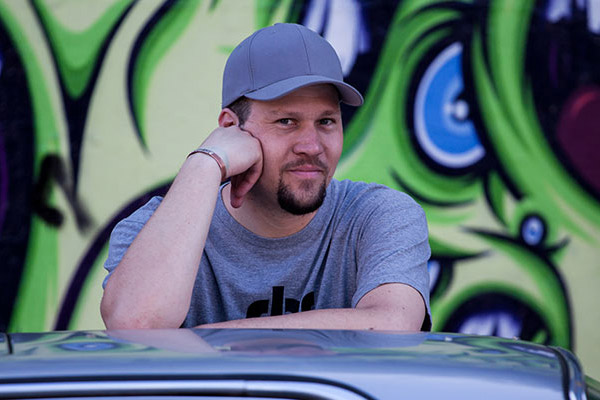 "Row" is the nickname of producer Robert Schmidbauer and "pieces" means the variety of music he is listening to and producing. Describing his music is simple, no matter which style or genre – it is all driven by Soul, Funk and Jazz, and always sophisticated.
Rowpieces first encountered Hip Hop as a teenager and soon discovered Drum'n'Bass, House, Downtempo and Electronic music throughout the nineties. All those genres led him to the roots of Soul, Funk and Jazz, where he became a frenetic vinyl collector of many genres in Black Music and Electronic Music. He is now proudly adding some of his very own tunes to his extraordinary vinyl collection. As a dj he plays everything from his collection and his ideal party is playing all those genres.
Starting his career with soulful Drum'n'Bass and having produced many releases on legendary labels including; V Records, Good Looking, Phuzion, Fokuz, Creative Wax and Jazzsticks. Rowpieces also co-runs the labels Soul Bros. Records, Contenance Records and Soul Sis. Records, which release Drum'n'Bass, House and Downtempo music. As an A&R he is responsible for the sound and quality of the labels. Soul Bros. Records first release was in 2010, with many releases now the label has grown to be highly respected and well known in the Liquid Drum'n'Bass scene.