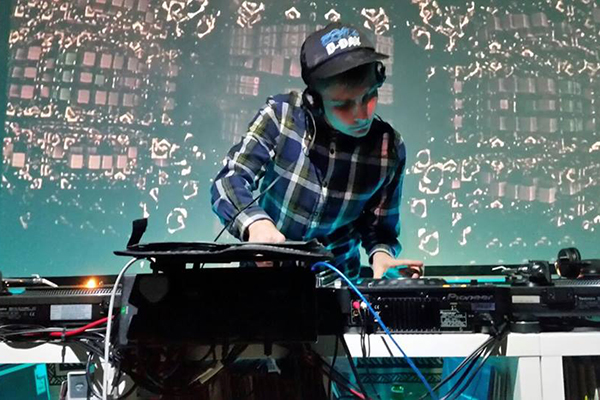 Silence Groove, a young talented producer, hailing from Poland lives a double life musically and it`s one we can all enjoy. His fathers impeccable musical taste led to him being introduced to Kraftwerk, Vangelis and Tangerine Dream. This is where his love of electronic music began.
In 2010 at the age of 18 he signed his first progressive trance EP called `Shiny Snow` on Unearthed Recordings. Later he had more success with his trance Productions being featured on worldwide compilations such as `In Search of Sunrise` 9 and 11 by Richard Durand (Black Hole Recordings), and also on `Cycles` #4 and #5 by Max Graham (Armada Music). He is supported by some of the biggest names of the trance scene such as Paul Van Dyk, Armin Van Buuren, Andy Moor and Matt Darey.
In 2011 he was inspired by the sound of Future Engineers, Artificial Intelligence and Electrosoul System where he took his first steps into the sound of drum and bass music. He started to collaborate with Skeletone and they released their first EP `Love You Lose` on Soul Deep Recordings. Soon after they became members of Bassdrive Tunes with the `Touching Midnight` EP with huge support from the whole Bassdrive.com family, the worldwide drum and bass radio station. In 2012 Silence Groove signed his first EP on Offworld Recordings called `Eat Me Softly` which became one of his most interesting releases that year. His first vinyl release in collaboration with Skeletone as well as with HumaNature took place in 2013 under the title `Calling For You EP` on Fokuz Recordings.
When he turned 19 he garnered gigs around Poland, having the opportunity to present himself abroad in the likes of the UK, Czech Republic and Serbia. Currently he produces both genres with equal flair, mixing them together in his inimitable style. His motto states: "Life would be really sad without reverb."
Silence Groove is also one of the host on our radio weekly radio shows on Bassdrive.com he rotates between some of the vibration crew, and you can find him once a month on our Thursday show, check our calendar for more info!