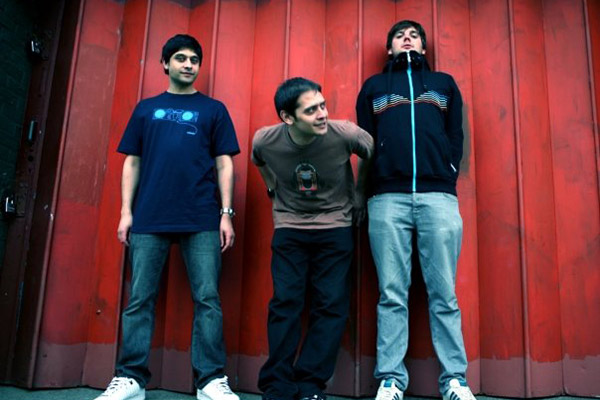 The Burbs might be a new name but the men behind it, Ashley and Simon Arnold, are no newcomers as they have been running d&b label Jerona Fruits with Barry Lundie since 2001...
The label was originally going to be a vessel for our own productions," says Simon, "but we were signing so many good people like Hidden Agenda, Greg Packer, Carlito and we felt we weren't good enough at the time. We wanted to work on stuff ourselves and build up our skills."
After doing the first two releases under the 'Jerona' moniker they went back into the studio to hone their skills and concentrated on putting out some of the great stuff they were being sent.
This time spent in the studio perfecting their craft has clearly paid off and now with a slew of highly anticipated forthcoming releases on a number of formidable labels, the Arnold brothers are ready to step into the limelight on their own terms.
Their unique and inimitable style, which has been garnering them so much attention of late, combines the raw aesthetic of live music and jungle with soulful and emotive melodies to create something suitable for both the dancefloor and the headphones.
Simon, who plays guitar and trumpet, and Ashley, who plays drums, started out playing in rock bands, before forming twelve-piece live drum & bass band Diablo. However, the costs, man management and time restraints led to them focusing their attentions on their production skills.
"We've always been producing, but it's only in the past year that we have really been taking it seriously," says Ash.
They are not putting their musical talents to waste though, and still maintain an emphasis on live instrumentation in their productions. As Ash observes, "You are messing around with a hi-hat for ten hours and it's like, we have a hi-hat right here, why not just hit that!"
It is this use of live instruments that helps to give their productions such emotiveness, eschewing the often clinical sound of drum & bass for a more human vibrancy.
Take recently released track 'Organic', which came out on Hospital's Sick Music compilation, for example. This is one of the most inventive and different tracks you are likely to hear this year. The live drumming, done by Ash, combined with the soulful female vocal and wistful melodies make it not only a great club track, but also a beautiful piece of stand alone music.
They also have the skill of maintaining a coherent sound while keeping a lot of variety in their production, from the nu-skool jungle of 'South London Sound', to the deep and dark 'This Time' or the uptempo dubstep of 'Drinks in New York'. This variety and their wide-spanning love of all good music is reflected in their perspective on DJing.
You can catch them at their Jerona Fruits label night playing all night and taking in everything from old Motown to jungle classics. Their background in band music means that they also understand the value of performing.
"A lot of producers are just producers, which is fine, but when they go out on the road and call themselves DJs they are losing the whole art form," states Simon.
With a number of releases being readied and an album project in the pipeline, expect to hear a lot more from The Burbs.
Article written by SDJ Collenette from kmag.com