Undersound - On A Global Scale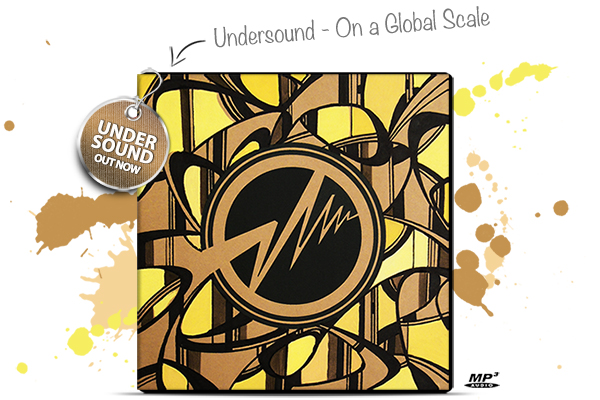 Im a little late posting this news, but if you didn't already know, our last release to hit the shops was by Undersound featuring the wonderful Bella Collins.
Undersound is no newcomer to Vibration, he's been part of the family for many years, he is a music teacher by day and band member, music producer and DJ by night, recently he has spent some time in the studio focusing on his latest Drum & Bass masterpiece "On a Global Scale EP" having carefully crafted 4 amazing tracks, each one on a slightly different tip, but made to merge and work perfectly together, jazzy, liquid, dark, and of course the title track "On a Global Scale" where he collaborates with the amazing vocalist Bella Collins, together they have produced one hell of an amazing tune, we are super happy to have Undersound and Bella back supporting Vibration, we hope you enjoy this EP as much as we do.
You can find this release at all good digital download stores including one of our favourites Beatport.com
Undersound feat Bella Collins - On A Global Scale EP - Vibration Records VR042
Artwork by Liam Hennessy
Mastering by Dave Deadly at 360 Mastering
---
Website
17.01.2017 11:13
It's never too late so thanks


and I'm really late reading it haha. Thanks a lot!